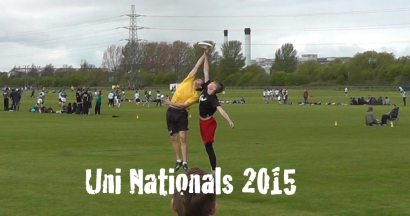 Push Pass filmed 18 games at the exciting Uni Nationals 2015, with games from the Women's, Alumni, and Open divisions - including the Div 1 and Women's Finals in full! Games are now all online, and the Subscription Package is available!
...read more...
---

Push Pass teamed up with
Get Horizontal
to provide coverage of
EUCF 2014
in Frankfurt to the Ultimate community! Check out
Get Horizontal
for day-to-day summaries and video recaps, and our
EUCF 2014 page
for Subscription Packages and the list of currently published full games!
...read more...
---
Plenty of drama at Nationals
as Pingu Jam fielded an ineligible player whilst finishing runners-up in the Mixed division and qualifying for Euros. Will they be disqualified?
Read more...
UPDATE:
UKU have released a statement
---

UKU Club Nationals 2014
happened on 23-24th August, and Push Pass were there filming in force! 17 games were captured in full and are now available to watch online - check out the
full game list
and purchase a
UKU Nationals 2014 Subscription
to unlock them!
Head over to the
UKU Nationals 2014 page
to subscribe now!
---

Full report | Game coverage
24
full games from
Uni Open & Women's Outdoor Nationals
in Manchester, held on 26th & 27th April. Games captured include both exciting semi finals from both Division 1 and the Women's division, plus three Grand Finals from three divisions:
Alumni, Women's, and Div 1
.
...Read more...