We have many exciting plans for the future, and we are looking for talented people to work together with us – initially through filming at Uni Nationals 2014!
If this prospect peaks your interest and you want to get involved, simply send us footage you have filmed from 3 points (or ~5 minutes) of Ultimate – it doesn't matter what the quality of the Ultimate is – we are primarily looking at your filming skills & your ability to get the footage to us quickly. Take some time out at the next practice or tournament you're attending to film a few points, and when you get home, upload 3 points / ~5 minutes raw footage to Google Drive and share it with footage2014@pushpass.co.uk! If you are selected, you could become part of the Push Pass team for filming at Uni Nationals 2014 and beyond.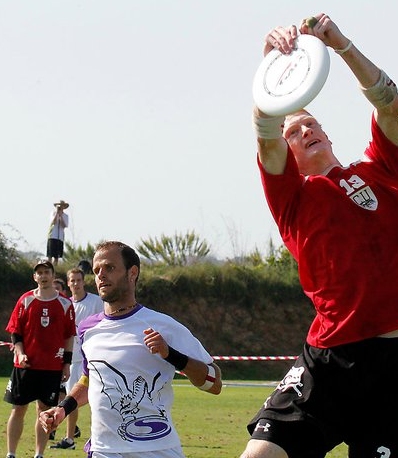 Applicants MUST:
Own a videocamera of spec no less than: 1080/50i, 10x optical zoom, SD card or USB compatibility, ideally image stabilization turned on, with adequate battery/storage to film for 7 hours consecutively, and a monopod/tripod at least 4ft high
Have a fair knowledge of Ultimate – having played for a few months for example – or experience filming sports
Be free the weekend of 26/27th April (not playing at Uni Nationals)
Have access to a fast internet connection (ideally upload speeds of 250kb/s)
Advice for applicants:
Get elevation (even if just standing on a table) and film from the centre of the sideline with the sun (or wind/rain) behind you
Keep as many cutters in the frame as possible, whilst eliminating the 'dead space' at the edges
Stay focused on the game and zoom in on plays as they develop towards the endzone – keep the disc and the active players in shot at all times
Begin filming the point a couple of seconds before the pull is thrown, and finish just after the celebrations have died down
Once you have your footage ready, upload it to Google Drive, share with footage2014@pushpass.co.uk, and we'll be in touch! Get your submission in asap! Deadline: 7th April 2014
https://www.pushpass.co.uk/wp-content/uploads/2016/04/pushpass-logo-fixed1-1030x485.png
0
0
felixshardlow
https://www.pushpass.co.uk/wp-content/uploads/2016/04/pushpass-logo-fixed1-1030x485.png
felixshardlow
2014-03-25 19:08:46
2014-03-25 19:18:24
Push Pass looking for talent!